I was so overwhelmed that I barely photographed the first 48 hours after landing in Mumbai. I needed to let this place sink in, to let my eyes get used to the endless motion, to learn to rely on my reflexes to keep me from getting run over, trampled, falling into holes, over people, cattle, dogs, children, fruits, more traffic, cross traffic, baskets on heads, baskets in arms, wagons with boxes, bicycles with families, motorcycles with 4 passengers, police officers, beggars, and some more people too.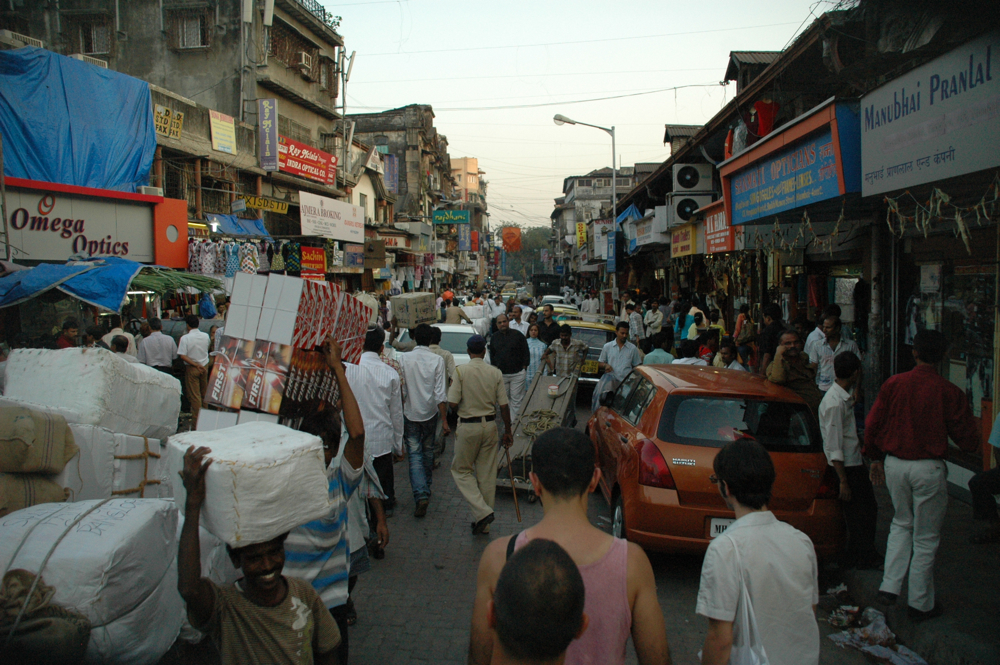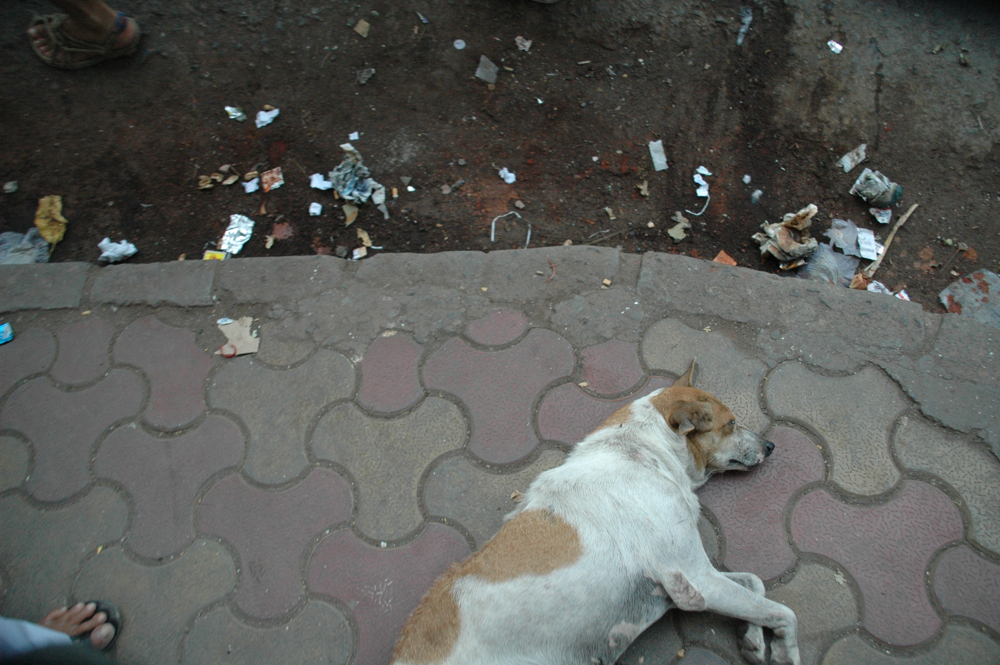 Driving is not dependent on signs, or light signals, but rather on honking. The permanent level of noise in this city can drive anyone mad, and watching the people and families who live at the roadside and sleep on the sidewalk amidst this utter chaos maddening thunder of piercing noises, diesel engines and general havoc, is more than a confusing, flustering and disconcerting experience.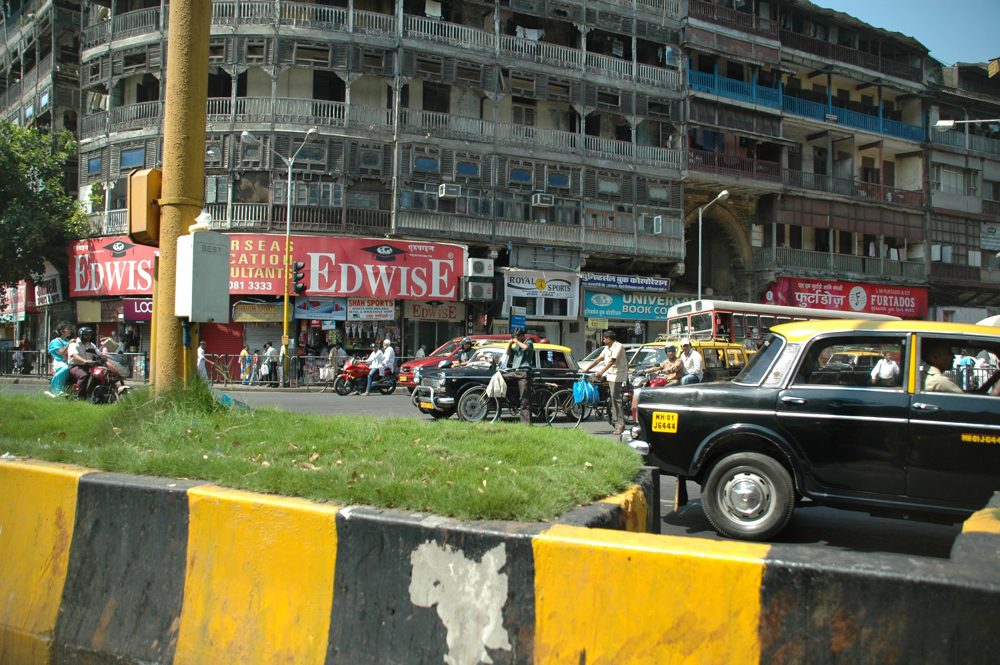 There is never a moment of rest and never a lack of contrast as this place is also filled with endless charm, overwhelming beauty that stems from every edge of the battered city, tropic vegetation, the most intense smells, brightest plastic flowers and dazzling christmas lights far more exciting than any holiday decoration I have ever come across.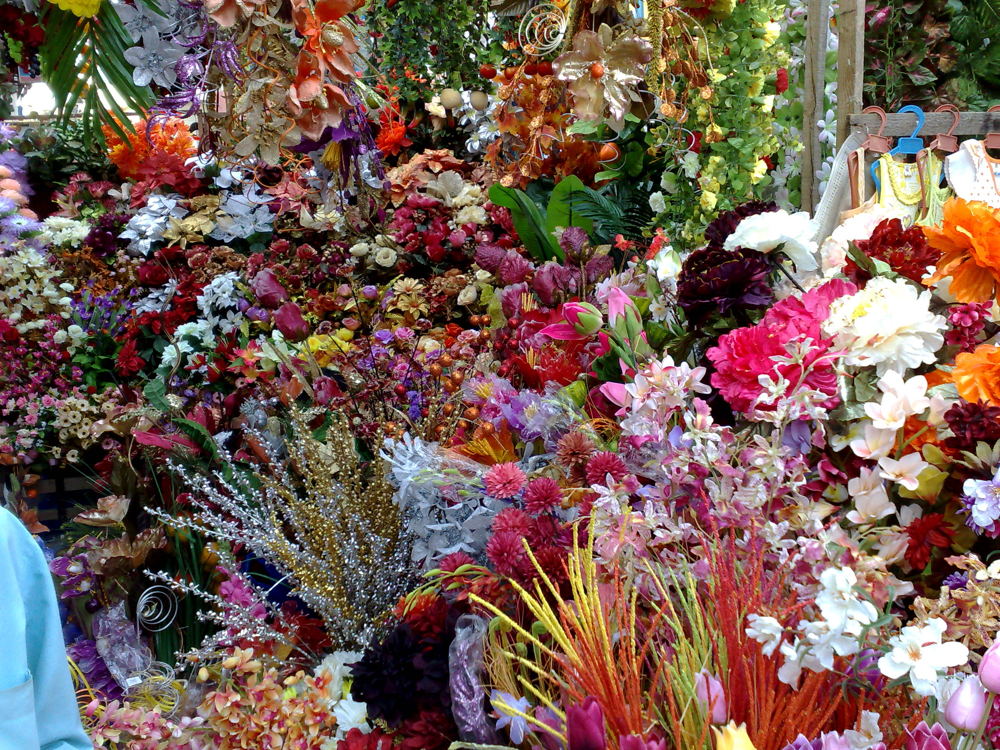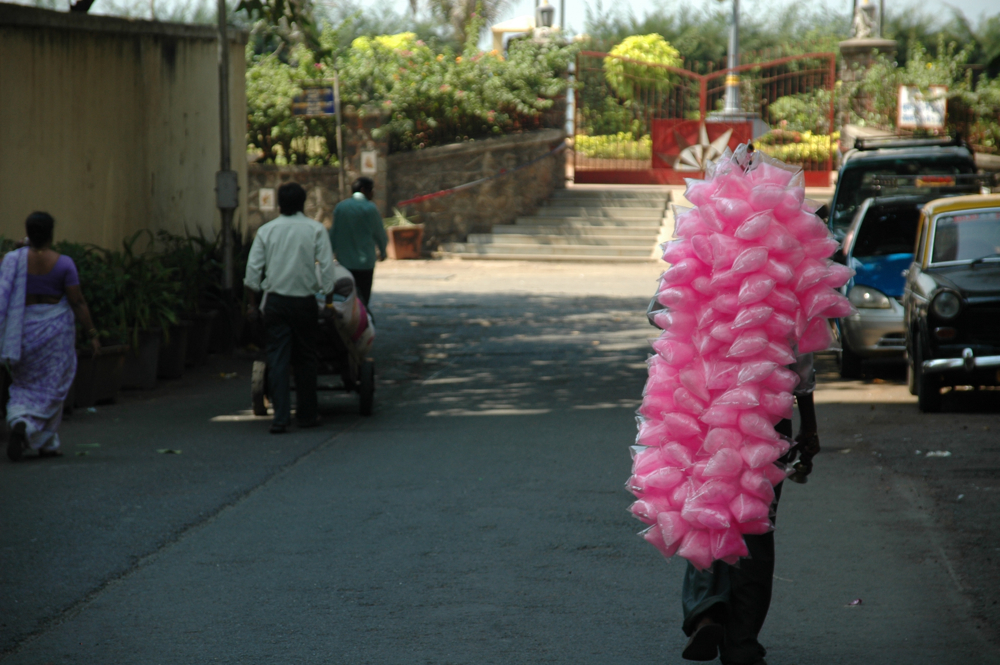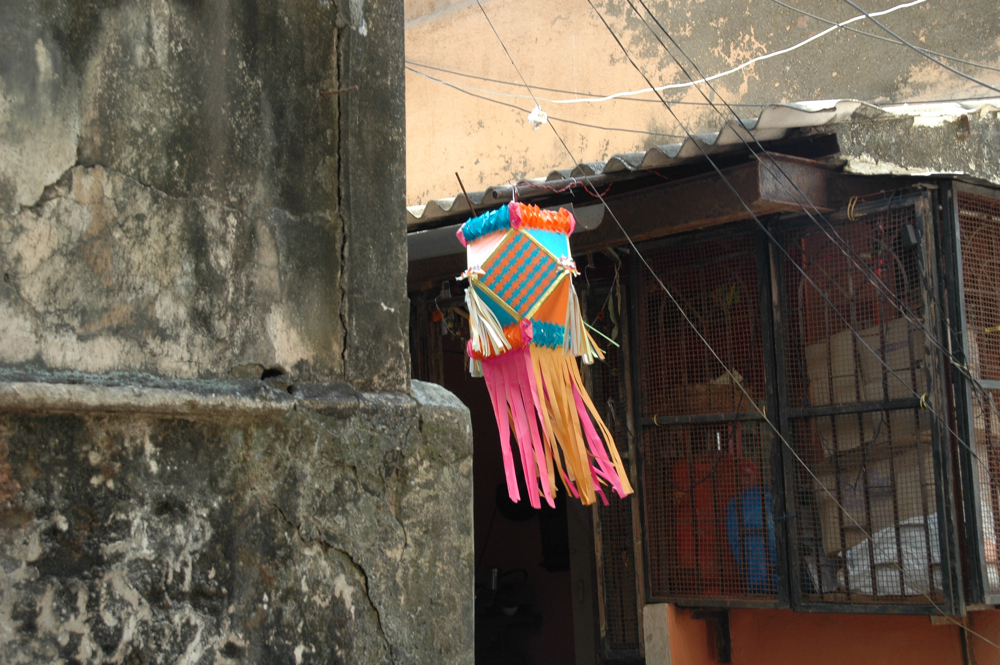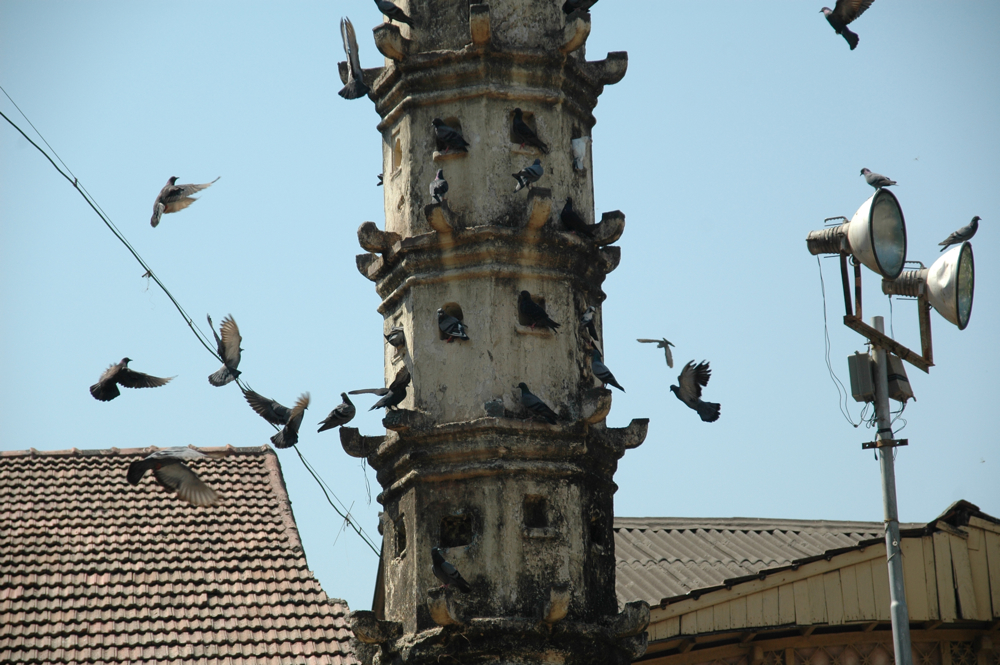 Such immense privileges we have, and with them a responsibility, I don't know where to begin to place myself in all of this, in an economy where identical goods cost such a minimal cost as to the economy in which I live, a taxi ride which costs less than a Euro, a persons monthly income equivalent to 3.50 Euro, an expected barter over .2 cents, refusing a taxi ride for an outrageous offer of approximately 2 Euro over charge.
Mumbai is a stacked quivering puzzle of everything on top of everyone. Supposedly 16 million people live in a city that has no direction to grow other than burst and spill itself into the sea. And in between its infamous massive slums, the overgrowing population living on the street, refugees of the farmlands that come to seek a job and poverty that stems at every step, dwells a hub of unimaginable wealth. Amidst the chaos, havoc and impoverished destitution are italian cafes, high-rise pent houses, designer luxury goods and posh nightlife lounges, clubs and restaurants. And although the contrast and disparity between these worlds and classes is unbridgeable, the physical separation within the city is none.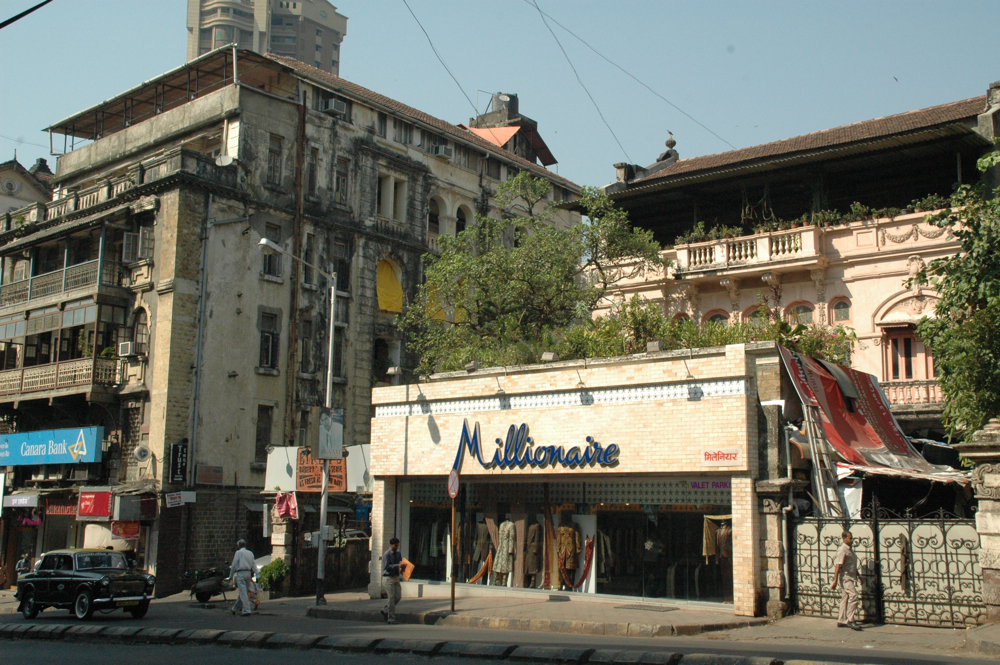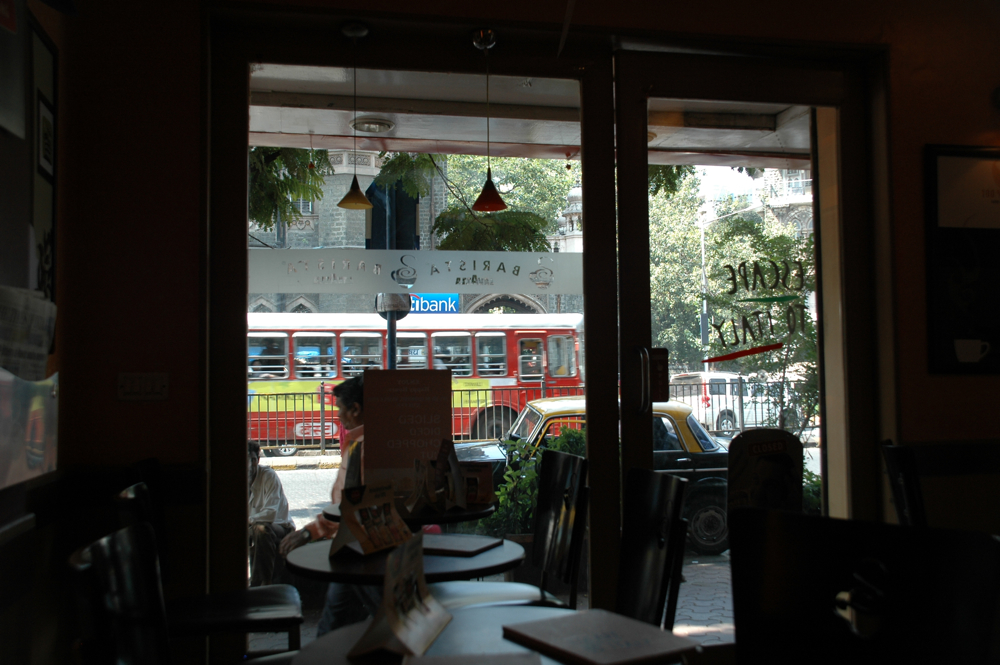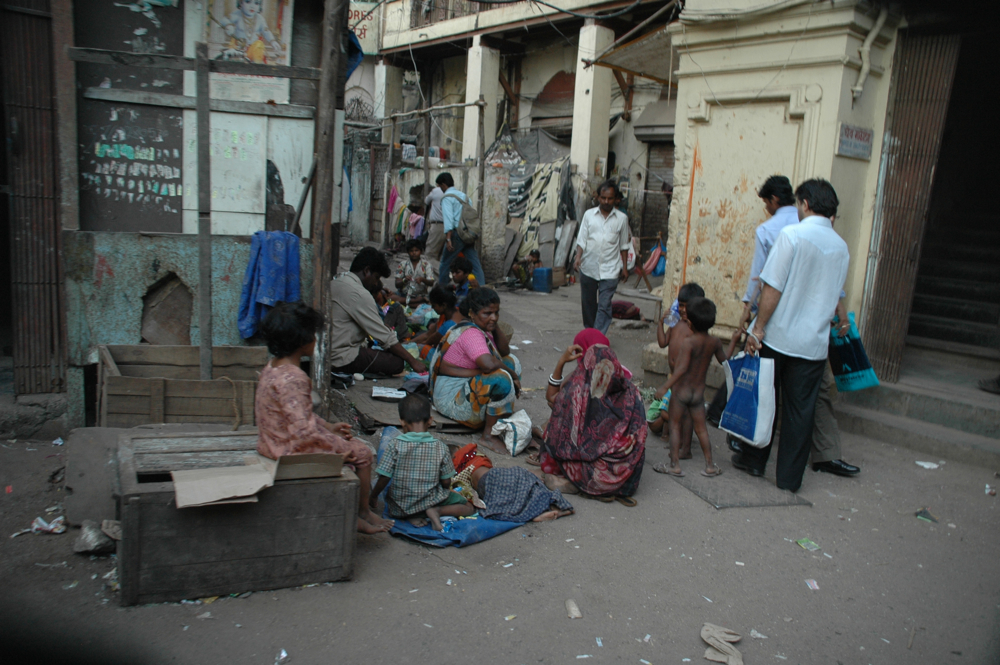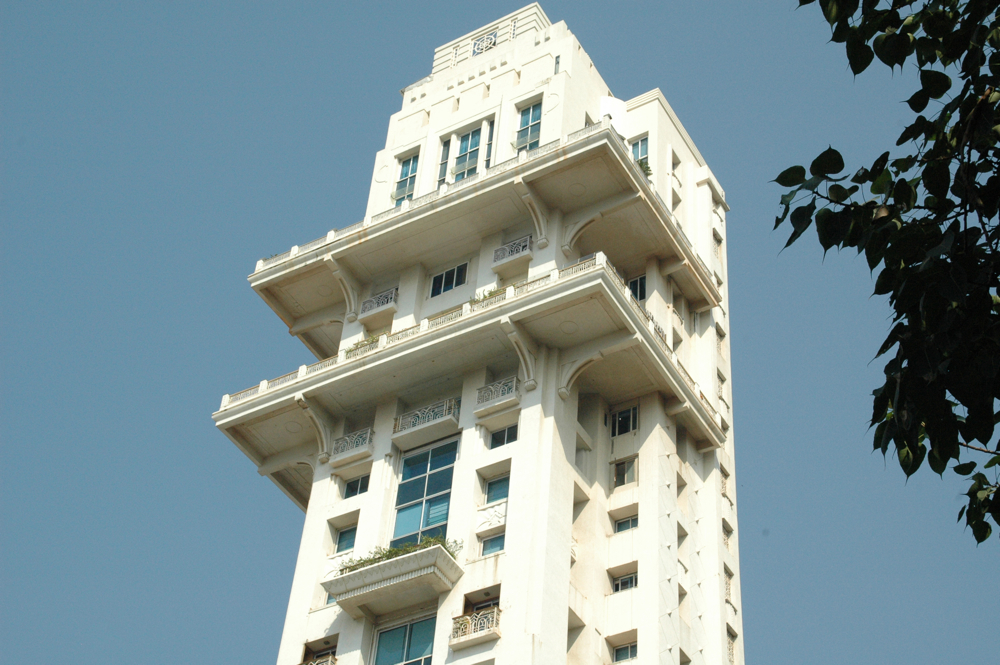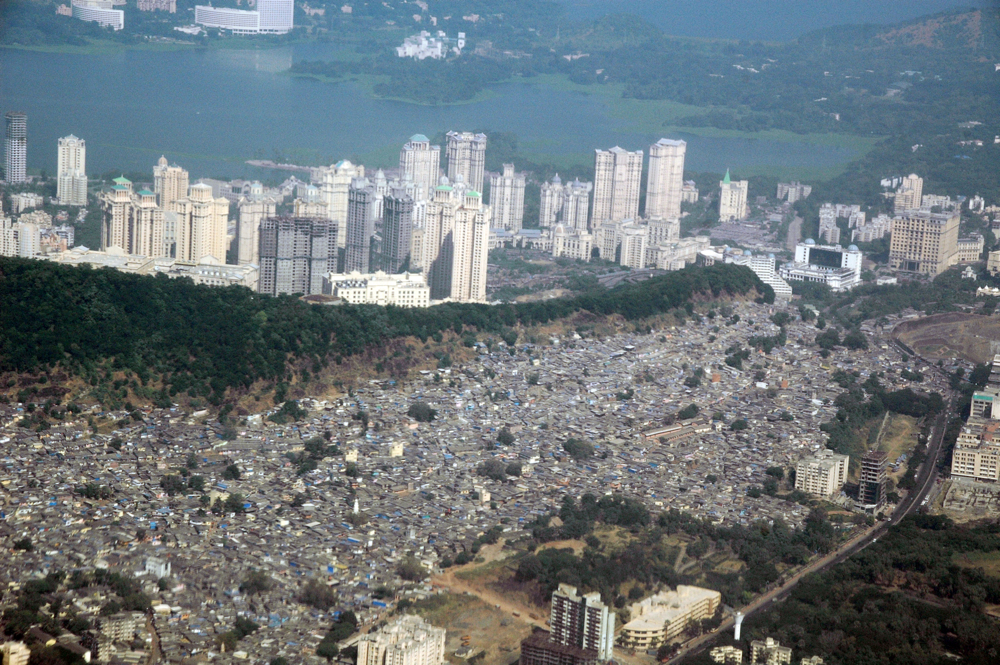 Our performance took place at one of the new hip nightlife music venues – the Blue Frog. An initiative that includes a state-of-the-art recording studio, label and performance venue which is also a restaurant and a bar. The entire place was custom designed, from the seating area to the acoustic walls, every piece of fine equipment in and out of the studio. At night the place fills with hip diners and drinkers, both locals and internationals.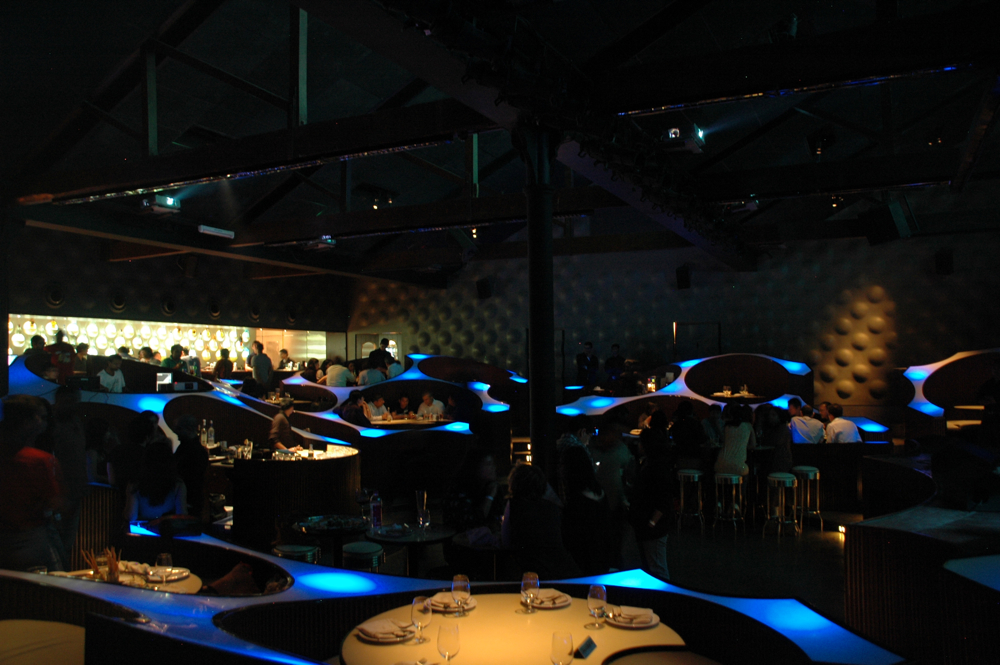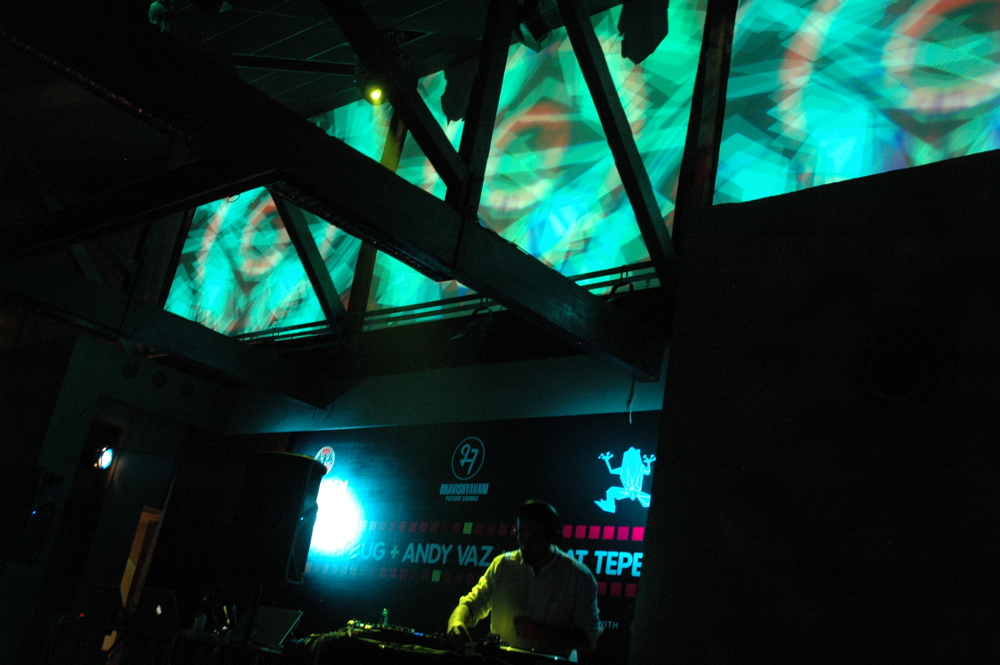 The drive to the venue passes amidst what feels like a sea-sized slum, waves of aluminum boxed tin and cardboard boxes that house entire families who when its not raining sleep out on the street. The club, situated in an industrial area, is adjacent to a rope workshop who's windows face the club's garden. A long lit hall with old machines that turn and spin loudly in the heat. As far as I could tell it runs 24 hours a day and in this world, why wouldn't it when the cost of labor is so cheap.